You do you
Work with purpose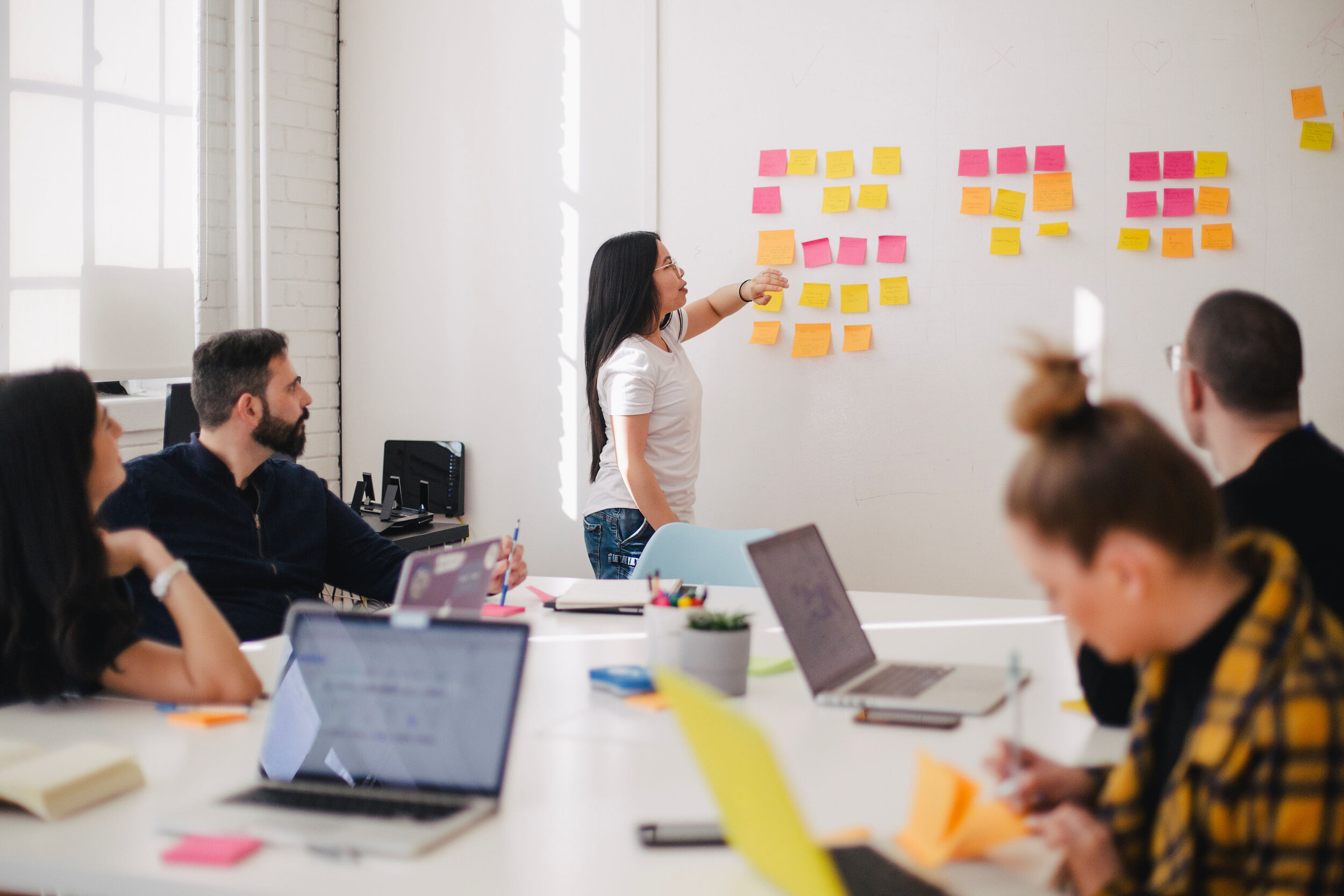 A full day inspirational session
To increase a sense of purpose within your team
In an inspiring setting away from your day-to-day practicalities; in a series of workshops, exercises and imaginative activities, we'll find creative ways to challenge your perspective, help you get into a new mindset and uncover untapped opportunities within your field. Learn from our skilled trainers, while our facilitators enable and encourage peer-to-peer learning.
What?
Uncover opportunities for change and innovation by showing the importance of every team member in the brand story.
Why?
Create a new mindset within the team and increase their sense of purpose.
Who?
People managers that want their teams to get inspired by finding their way within the brand story.
A strong brand has a strong identity, communicates in a certain way and makes decisions that fit their personality.
Working for such a strong identity can give people the feeling they have to sacrifice their own personality. By helping you recognise different brand identities we help you find ways to support these identities without losing your own in the process.
Creative and playful exercises that challenge all team members to shift perspective and get a better understanding of each other. By helping them to get a different point of view they will find new and innovative ways to look at their part in the brand story.
Meanwhile, you'll take away helpful insights and practical tools to improve a sense of purpose within your team.
WORKSHOP BRANDS ARE LABELS
EXERCISE CHALLENGING YOUR MIND
EXERCISE CHALLENGING YOUR PERSPECTIVE
WORKSHOP YOU AND YOUR LABEL
Increase a sense of purpose within your team
A clear framework for teamwork
Book your team building day
We'll organize a full day exclusive to your company as the perfect combination of team building and boosting purpose at work.
Want to learn more about community brands first? Join our next retreat.
Reserve your spot for our next retreat on March 17 and 18 in Boechout.
• Capacity is limited at 12 participants
• Daily breakfast and lunch on the premises is included