Community brand strategY
Innovation and ideation retreat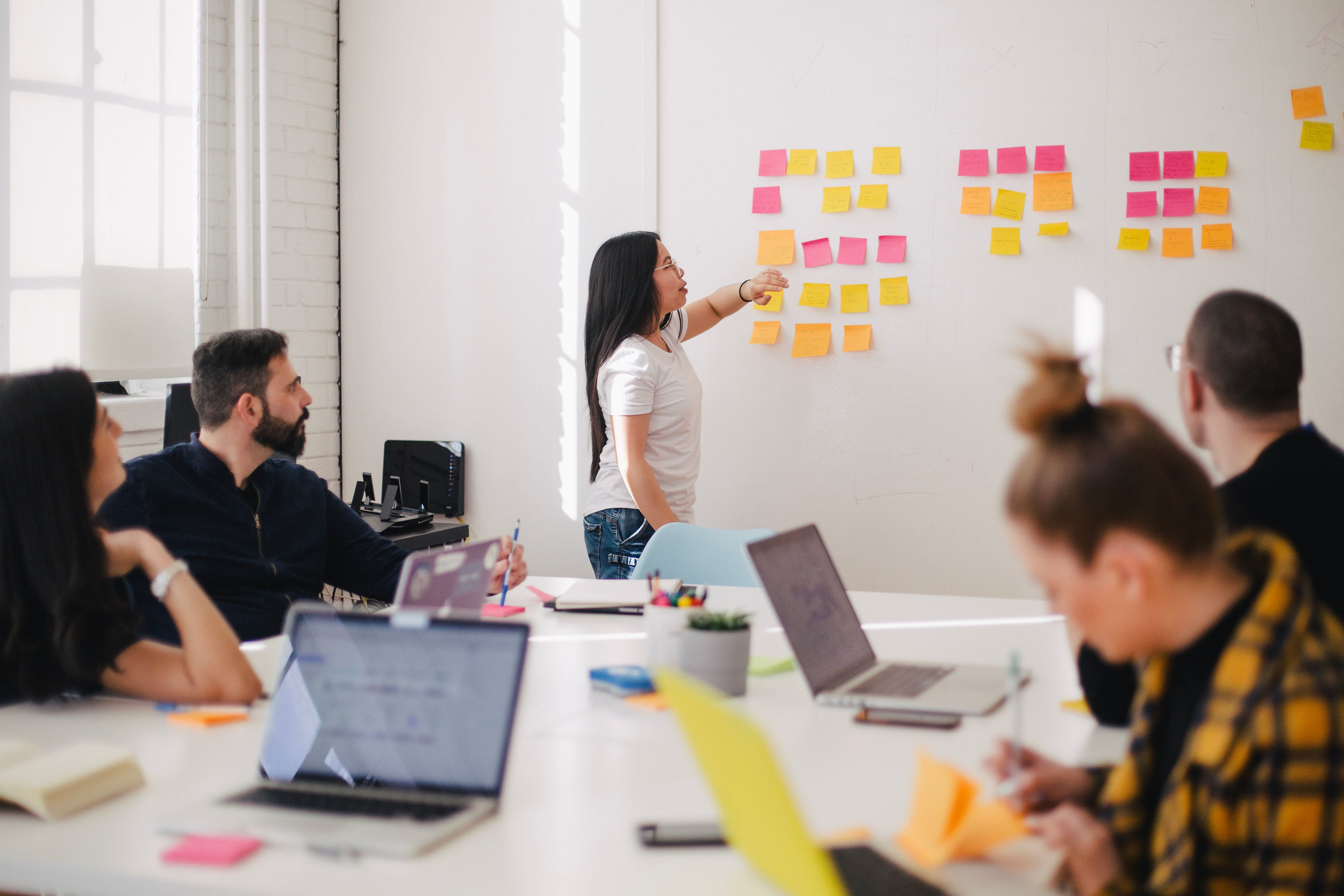 A two-day immersive experience
To help you gain a fresh mindset and innovative perspective
In an inspiring setting away from your day-to-day practicalities; in a series of workshops, exercises and imaginative activities, we'll find creative ways to challenge your perspective, help you get into a new mindset and uncover untapped opportunities within your field. Learn from our skilled trainers, while our facilitators enable and encourage peer-to-peer learning.
What
Uncover opportunities for change and innovation by putting your brand identity in a new perspective.
Why
Create a new mindset and explore new paths to future-proof your business.
Who
Business professionals and entrepreneurs looking to transform and future-proof their business.
The community brand perspective
A community brand differentiates from the competition by making the strategic choice to serve one specific community.
By showing the impact of this choice on every aspect of your brand and every department of your organisation, we make it more tangible who you are, but also – and even more importantly – who you are not.
Creative and playful exercises help you take a step back, challenge your existing perspective and self-reflect to find new and innovative ways to look at the world and your brand.
Meanwhile, you'll take away helpful insights and practical tools to kick-start your business' transformation into a community brand.
WORKSHOP THE ROPE OF SCOPE
EXERCISE CHALLENGING YOUR MIND
WORKSHOP VALUE PROPOSITION
EXERCISE CHALLENGING YOUR PERSPECTIVE
A strong strategic positioning
A clear framework for ideation
Relevant customer insights
Reserve your spot for our next retreat in March in Boechout.
• Capacity is limited at 12 participants
• Daily breakfast and lunch on the premises is included
Book your company retreat
We'll organise a retreat exclusive to your company as the perfect combination of team building and boosting in-house innovation.
• Capacity is limited at 12 participants
• Daily breakfast and lunch